$1.2 million reasons to support brain cancer research at UniSA
Donors have opened their hearts and wallets to help UniSA researchers develop new drugs in the fight against lethal brain tumours, pledging $1.2 million in just seven months. more...
Predictive Artificial Intelligence Platform to Improve IVF Success Rates
Dr Michelle Perugini, cancer researcher turned artificial intelligence entrepreneur, has co-created Life Whisperer, an award-winning product that will improve the success rates of couples undergoing IVF. more...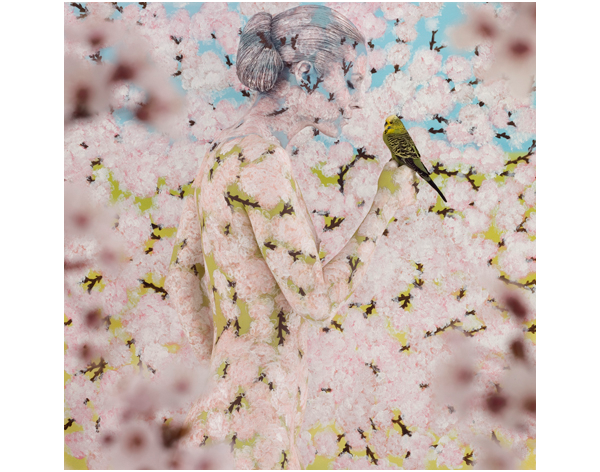 Emma Hack Blossom Cradled Budgie
Prestigious artwork auction of South Australian artists to support scholarships
The Friends of the South Australian School of Art, in conjunction with the University of South Australia, are hosting an Art Exhibition and Silent Auction featuring some of the state's most revered artists in support of art scholarships for students. more...
Building a new life with LEGO
Following their love of travel and playful spirits, UniSA alumni couple Genevieve and Jaime Sanchez moved their family across the globe to pursue careers at LEGO. more...
Rising star in pharmaceutical research improving prostate cancer therapy
As a winner of the 2018 UniSA Research Degree Excellence Award, UniSA PhD candidate Hayley Schultz is leading important research that could change the treatment experience of men with advanced prostate cancer. more...
Hitting career high notes in the music industry
General Manager of Music SA and UniSA Alumna, Lisa Bishop, shares her success story and offers her top tips for emerging artists and those wanting to march to the beat of their own drum. more...
The gift of education: celebrating donor-funded scholarships at UniSA
Thanks to the generous spirit of our private and corporate donors, a number of new schemes have been established in our scholarships and grants program supporting students to reach their full potential. more...
The Women of the Organisation – Adelaide
Prof Jenny Hoobler from the University of Pretoria will discuss her state-of-the-art research on women's leadership. Centre for Workplace Excellence, UniSA Business School.
The Role of Sleep in Healthy Ageing – Adelaide
In this Successful Ageing Seminar, Associate Professor Siobhan Banks,Co-Director of the Behaviour–Brain–Body Research Centre, and Dr Hannah Keage, Co-Director of the Ageing and Impairment Neurosciences (CAIN) Laboratory, explore how our sleep patterns relate to our health as we age.
Entrepreneurial Ecosystem Creating Jobs Symposium – Adelaide
The Symposium will examine the issues related to entrepreneurial ecosystems - the jobs creation system. While companies such as Seek Ltd, Atlassian and Airplay Touch collectively contribue hundreds, if not thousands of jobs, how does this help regions that face declining industry sectors, such as manufacturing, losing equally large numbers of jobs?.
Throw the Dice – Adelaide
An exhibition featuring 8 local emerging artists experiencing mental illness. Presented by the Kerry Packer Civic Gallery.
>>Stay Connected
The best way to reap the benefits of being an Alumnus of the University of South Australia is to keep us up to date with your changes of address or workplace.
|
View our privacy statement
DISCLAIMER OF LIABILITY: While every effort is made by the University to ensure that accurate information is disseminated through this medium the University of South Australia makes no representation about the content and suitability of this information for any purpose. It is provided 'as is' without express or implied warranty.