Improving treatment outcomes of heads and neck cancers
Professor Eva Bezak
Professor of Medical Radiation, University of South Australia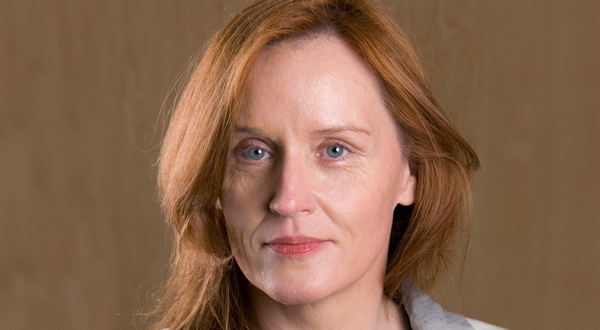 The involvement of a Human Papilloma Virus (HPV) results in head and neck cancer (HNC) with specific biological characteristics. Observations show HPV positive cancers exhibit increased chemo and radiation sensitivity and a UniSA research team has received a generous donation to investigate how this connection can benefit patients.
Professor Eva Bezak, Professor of Medical Radiation in UniSA's School of Health Sciences, is leading a team of researchers to explore how the presence of the human papilloma virus (HPV) in head and neck cancers (HNC) can impact on radiation as well as chemotherapy and patient outcomes.
The research project, which aims to understand the difference between HNCs with and without HPV and suggest new radiation treatment strategies as a result, has received a $50,000 grant from Tour de Cure, who support medical researchers in making significant progress towards cancer cures.
With global incidence of HNC on a steady rise, Prof Bezak believes further research into the disease and the development of treatments is vital.
"It is expected that the radio-chemo therapy regimens for this HNC tumour group will change in the future," says Prof Bezak.
With approximately 680,000 new cases diagnosed each year, HNC is the sixth leading cancer worldwide, and according to the Australian Institute of Health and Welfare (AIHW) was Australia's 7th most common cancer in 2017, representing around 3.7% of cancer diagnoses in Australia. While men are at higher risk of diagnosis, with 2.9 times more males diagnosed than females in 2012, the Australian chance of survival for both sexes from 2006-2010 was 68.2% (AIHW).
The most significant risk factors for HNC are the toxic effects of tobacco smoke and alcohol consumption, however, recently there has been increased awareness of the risk of HNC caused by infection with HPV. HPV positive (HPV+) HNC is more common in younger patients, regardless of tobacco or alcohol use, and possesses specific biological characteristics that differentiate it from other types of HNC.
Observations show HPV+ HNCs display increased radiosensitvity, which means they are more responsive to treatment.
"This is a clear advantage as the radiation dose can potentially be reduced without compromising the effectiveness of the treatment."
"Since HPV+ tumours are more common in younger patients, the reduction of treatment side-effects – particularly long-term toxicities – as well as an increase in relapse-free survival, is crucial, and underlines the need for more research."
"Despite advancements in the last few decades, HNC is challenging to treat, and recurrence of tumours is the most frequent cause of mortality."
Another critical aspect of the management of HNC is new evidence regarding the existence of so called cancer stem cells (CSC). CSCs have superior ability to repair damage (such as that resulting from radiotherapy) and to regrow a tumour, and so in order to completely control the cancer, all CSCs must be eradicated, but as HNC tumours multiply very rapidly, a more aggressive treatment is needed to overcome the rapid tumour repopulation.
The resistance to therapy of CSCs has made it difficult to identify an optimal dose or schedule of radiotherapy to completely destroy advanced HNC, and this is where the specific radiosensitivity of HPV+ HNC can lessen the negative impact of treatment on the patient, improve cure rates and potentially reduce the cost of radio and chemotherapy.
Prof Bezak says HPV+ tumours show better treatment outcomes and five year survival rates of around 70-90%.
"Positive HPV status in HNC is an optimistic indicator of survival, but there is a lack of understanding on the biological responses of HPV+ tumours to radiation, so current radiotherapy treatments make no distinction between HPV+ and HPV negative (HPV-) HNCs."
Tour de Cure has donated the $50,000 to the UniSA project so Prof Bezak and her research team can explore the biological and molecular differences between HNCs with and without a positive HPV status, and develop new radiotherapy dose and fractionation prescriptions that will result in more effective treatment and better patient outcomes and survival rates while reducing the side effects.
The study, which will occur over three years, will explore CSC composition in HPV positive and negative cancers experimentally and conduct computer-based simulations to evaluate dose responses of HNC cancer cells, resulting in evidence-based suggestions for ideal individual treatment strategies.
"Individual radiotherapy prescription will improve patients' quality of life by reducing treatment side-effects and radiation damage to healthy tissues," says Prof Bezak.
"Computer modelling is an important tool in cancer research and can be rapidly implemented and trialed in clinics as there is no new drug or apparatus required.
"Radiation therapy is currently used in over 50% of cancer treatments and is one of the most cost-effective therapies for localized cancer.
"Tailoring treatment and improving the dosage of radiation based on patient individualization¬ – such as HPV status – will result in improved survivorship and quality of life, better disease management and economics of health care, and thus will reduce cancer's burden on society."
Tour de Cure is a non-for-profit organisation who use bike riding and walking as a way to raise awareness and funds to cure cancer for all. Riders and support crews contribute their time and energy to the cause, whilst their networks rally behind them with donations.
Since 2007, Tour de Cure riders, volunteers, support crew, corporate sponsors and other supporters have raised in excess of $35 million and funded over 306 cancer research, support and prevention projects, leading to 22 cancer breakthroughs.
To support Prof Bezak's research and help increase survival rates for cancer, please visit: w3.unisa.edu.au/giving/cause-cancer.asp