Keeping strong ties with homegrown success
Jindou Lee
When he first developed the property inspection app Happy Inspector, entrepreneur Jindou Lee was not thinking of international success or relocation to the US – he just wanted to solve a problem in his everyday life.
As an investor, landlord and tenant in the Adelaide property market, he discovered a widespread issue with how properties were managed and inspected.
Realising that property management companies relied on an out-of-date, paper-based inspection and documentation process, Jindou searched for mobile platforms that could address the issue, but found none that offered a sufficient solution.
"I experienced first hand how the industry wasn't using technology to solve some very basic problems, like documenting the condition of properties over time. All I wanted to do was solve my own challenges as an investor; that was the genesis of Happy Inspector," says Jindou Lee.
In 2011, Jindou and his friend Andrew Mackenzie-Ross, a software developer, co-founded HappyCo in a tiny office in Adelaide's Morphett Street, where they built the first version of Happy Inspector. The mobile inspection app, which provides users with a visual, digital record of properties including photographs, comments and inspection results, gained hundreds of clients in its first year.
"We never really started off wanting to run a tech company, so we've been very lucky along the way to be able to grow as much as we have. The early years of the company were full of massive successes and spectacular failures, but along the way we've been fortunate enough to convince some of the largest real estate brands in the world to trust our software to solve their challenges," he says.

Within a year of launching HappyCo, Jindou and Andrew moved the business overseas to the tech capital of the world, Silicon Valley, to set up an office and participate in the 500 Startups incubation program through which they gained investors and fundraising.
Over the past five years, HappyCo has expanded its platform to offer clients a multitude of products alongside Happy Inspector, including Happy Manage, Happy Insights and Happy API, but one of Jindou's proudest accomplishments is the Adelaide-based office they set up in 2014.
"Keeping a team in Adelaide is very important to me. Adelaide has a lot of very smart and promising people – our universities are some of the best in the world. However, there is a lack of great, dynamic and iconic South Australian companies for students to join after they graduate," he says.
"People are forced to move interstate or overseas to find exciting opportunities and be challenged in their professional life. HappyCo are on a mission to change that. We want to provide a great workplace for people who are looking for a challenge and want to be part of a global company with lofty ambitions.
"In the long run, this will help improve the South Australian economy and create a stream of talented individuals who might go on to one day start their own companies and employ the next crop of local talent."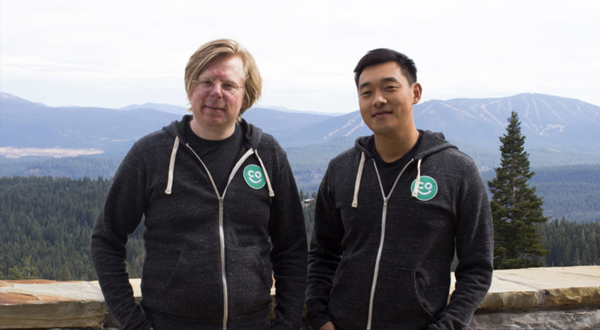 While the technology industry has grown tremendously on a global scale, Jindou believes the tech scene in Adelaide is growing at a much slower rate than other major Australian cities. He is passionate about making HappyCo part of the solution to inspire creativity and further ignite opportunities for growth.
"There should be more success stories coming out of Adelaide. We need to focus on solving problems and adding value to the world – people can contribute and make a difference by working for a small company or starting their own companies. I hope we can all leave the world a better place than when we arrived," he says.
"We are really starting to hit our stride in the business, so the future looks very exciting for HappyCo.
"The people aspect at the company really drives me to become better at my job; we have amazing people that go above and beyond what's required in their work.
"My favourite achievement by far is seeing members of our team grow in their careers and become amazing professionals and we want to continue to find talented, passionate and hungry people that can help make our vision of 'creating great places to live' a reality."