LOST in Hong Kong for 45 minutes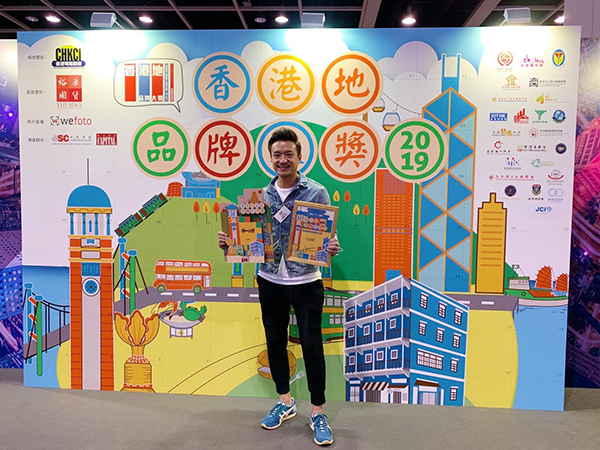 Rick Woo
Hong Kong entrepreneur, Rick Woo, has built an escape room empire from the ground up that – just six years after its inception – now spans eight countries and 13 separate branches. Rick attributes the rapid growth and success of LOST not just to smart, ambitious business decisions, but the power of the team-building, unity, and the great equaliser his escape room and physical adventure games have become.
LOST is a series of real-life escape rooms based on different historical adventures and legends, UniSA MBA graduate Rick co-founded, where players must solve a series of puzzles and find clues, using a combination of their interpersonal and observational skills, to 'escape' within a time limit.
When you step into LOST anywhere in the world all airs and graces are put aside. You must together work through the series of riddles that may take you on a journey through the ancient ruins of Castiglione's Tuscan Castle or escape the infamously unforgiving Alcatraz Island.
Rick established his first interactive escape room in 2013 in Hong Kong's energetic retail heart, Causeway Bay. Now just six years later, he and his LOST team have created over 100 different themed rooms and currently operate 13 branches in eight countries, including Canada, United Arab Emirates, Singapore, Taiwan, Philippines, Vietnam, and Australia.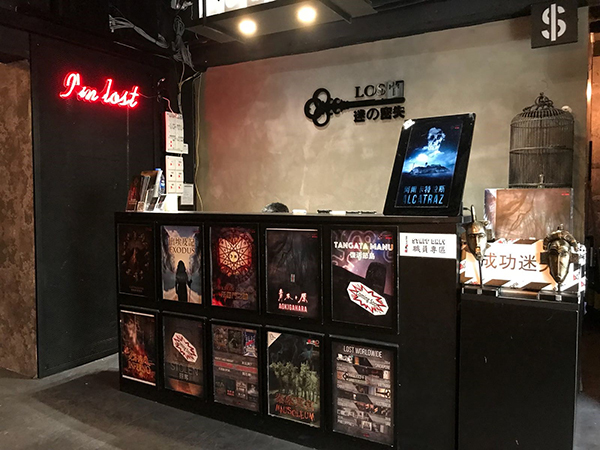 The entrance to LOST Causeway Bay, Hong Kong.
"At LOST, there is no language barrier, it brings those from different cultural backgrounds and players with different abilities together to participate," Rick says.
"We don't care about who you are, we encourage people to work together, to use your brain and not your physical strength during these escape games.
"It really is a team work game that can expose a person's strengths and weaknesses but is also a great experience for unlocking a person's hidden power and increase group bonding."
10 years ago, Rick was an ambitious entrepreneur looking to enhance his business know-how with a flexible but reputable master course. Hence, he enrolled in UniSA's 5-star MBA experience.
Since the day he graduated in 2011 he was determined to start-up his own business wanting to "work with" inspiring entrepreneurs instead of "work for" someone and found he most enjoyed creating a brand and had hopes to penetrate to overseas.
In 2013, Rick Woo noticed his friends and colleagues were throwing themselves into Hong Kong's growing online boom – building e-commerce services, app matching platforms, social applications became all the rage.
While this was an exciting time full of innovation and new technological conveniences, Rick was always one step ahead, looking to the future wondering what will happen when the bubble inevitably pops.
"Many retail outlets and shopping malls were facing a big challenge, and still are, thus I started to do some research and realised the experiential business is picking up in some other countries," Rick says. "So, we started up LOST in October 2013."
"Our advantage was we adopted a range of real adventure historical stories and legends, to make it a true reality-based escape game, paired with our own proprietary designed auto-gadgets, giving players an unforgettable experience.
"We found people loved to be immersed in a different world to be engaged during the game, and if it sounded like a movie or the narrative was inspired by a true story, that made the audience more into it."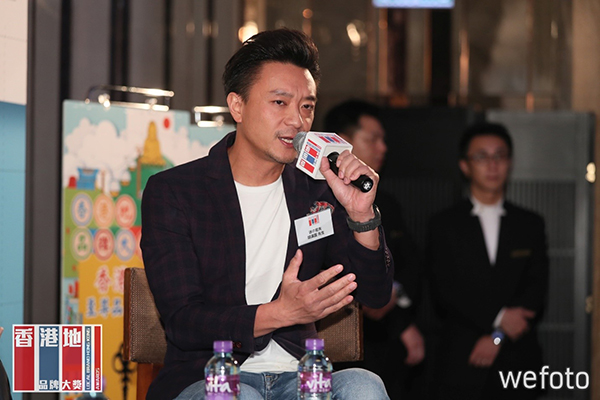 Rick sharing his knowhow at a recent speaking event.
However, even though Rick carved out his own niche with LOST in the experiential retail store space, there was still many naysayers that didn't believe it was a viable business in such a technology-focussed industry amongst the online boom.
"At the very beginning, around two years after LOST started up, the escape game industry seemed to be shrinking and people around us were adamant this wasn't a long-lasting business," Rick says.
"But I love the challenge of building brands, problem solving, and brainstorming different ways to tackle issues. This challenging moment pushed me to breakthrough with our LOST competitive advantages, and eventually prove to the market that escape game rooms were a successful business venture.
"We did in part by marketing to corporate clients as the perfect experience for team building, retail clients for fun-based social activities, and school-aged clients for play-based learning."
The success of which spurred Rick and his team to create a now thriving sub-brand LOST Junior which targets children aged 6-14 and fully embeds STEAM education elements within the games as an educational and exciting experience.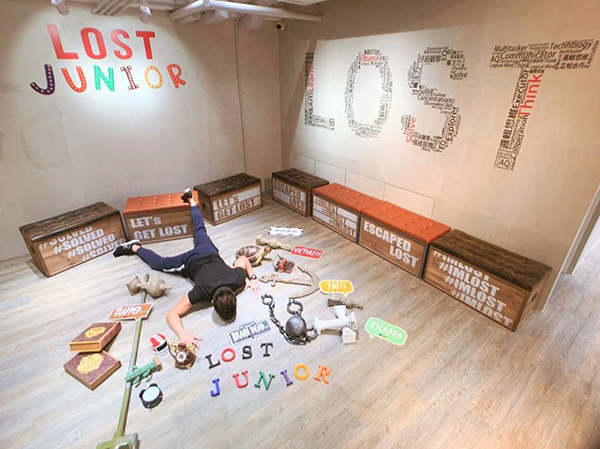 Lost Junior in Causeway Bay, Kong Kong.
In the past six years, LOST has accomplished so much more than Rick could have ever imagined and been awarded with a number of accolades that Rick attributes to his hard-working, devoted team which he is undoubtably proud of.
This year, Rick was also nominated for the 2019 Australia China Alumni Awards in the Entrepreneurship and Innovation category, in which Australian Alumni who have demonstrated their entrepreneurial abilities are honoured.
"It really is the greatest honour to be a finalist in this award – especially as I treat Australia as my second home."
"Being a Hong Kong brand and being recognised by the Australia China Alumni Association is definitely motivating for my team and I, and we are thankful for the endorsement of our efforts and achievements.
"Sharing my success and failures to young entrepreneurs is another motivation which drives me and makes me more hopeful and energetic for the future."