Why are you giving this Christmas?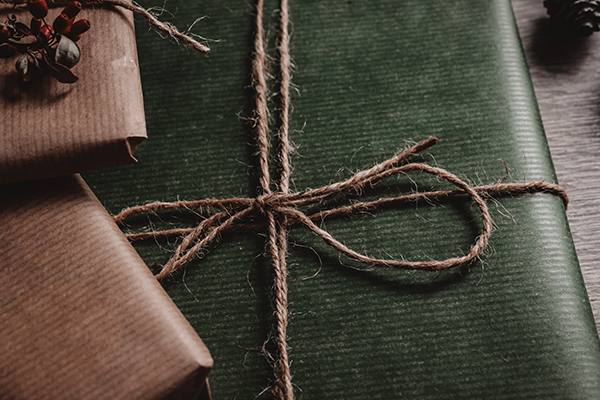 Gift-giving and the sharing of goods have been a keystone in nurturing and maintaining our social relationships since the beginning of human civilisation. However, in our modern capitalist society, it may seem like we are trapped in a cycle of consumerism, literally buying into the commercialisation of Christmas where perceived value equates to how much an object can cost.
Three of our researchers at the University of South Australia reflect on the act of gift-giving and charity during the festive period and if it can still evoke the same nurturing benefits to us as individuals and wider communities today.
Professor Bernard Guerin from UniSA's School of Psychology, Social Work and Social Policy is an expert in social behaviour and has a particular interest in the diverse forms of relationships between strangers to those in close communities.
His research shows gifts are an intrinsic and effective way to strengthen our communities and relationships in ways that align with our social values, while also feeling a strong sense of purpose and personal satisfaction.
"Our sense of community as humans sets us apart from other species and the act of gift-giving only reinforces and strengthens these relationships," Professor Guerin says.
"Gifts are social exchanges for maintaining our social relationships. Gifts are outside of our normal economic exchanges, but they still aim to reinforce the social relationships we need in life."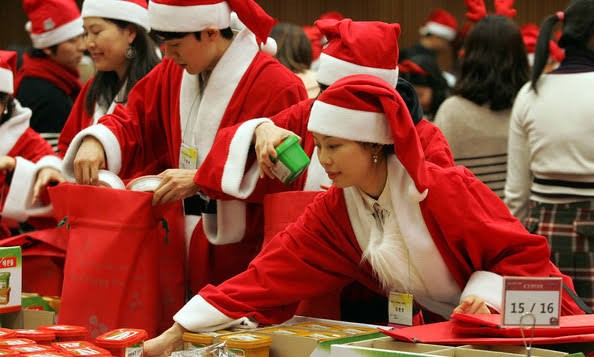 "Some Pacific Islanders exchange common sea-shells with their trading partners emphasising that they value these social relationships over and above the normal trade exchanges."
This includes the act of Christmas gift-giving where he notes that this festive time of year in our modern society brings a bustle of buying gifts unlike anything else during the other 11 months.
However, he also comments that capitalism and our modern commercialised society has posed a whole set of different values when it comes to gift-giving, particularly in the lead up to Christmas.
"We now seem to be trapped into showing how we value our social relationships in the same way that capitalism itself works: more money equals higher value," Professor Guerin says. "It is not that we are bad people doing this – it is just how our present economy shapes us."
"There's an enormous group of people who profit from marketing objects, using Christmas to do their regular business, and usurp what gift-giving was originally about."
"This has left many people finding gift-giving and Christmas not doing what they hoped it would do and looking for alternatives or stopping the practice altogether. People often express this by saying that this time of year is no longer special or is not meaningful anymore."
All is not lost though. This alienation and disenfranchisement in the spirit of Christmas has led to an uptake in more meaningful experiential gifts and charitable giving. With the act of giving also having benefits for individuals because the sense of personal gratification associated with the release of oxytocin, the feel-good hormone or that warm glowing feeling.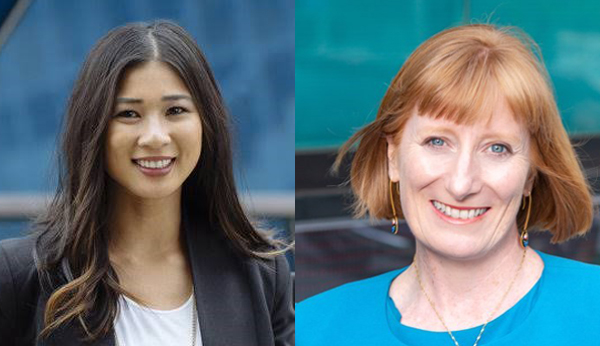 Dr Cathy Nguyen (left) and Dr Margaret Faulkner (right)
At the University of South Australia Business School's Ehrenberg-Bass Institute for Marketing Science, Dr Margaret Faulkner and Dr Cathy Nguyen have been studying cause-related and charity marketing, investigating consumer behaviour and how brands grow in the non-profit and charity sector.
They have also noticed this time of year brings with it more consumption, but with an increase in more charitable giving as a positive contribution to society.
Acknowledging the spirit of Christmas goes beyond giving just to family and friends, Dr Faulkner and Dr Nguyen say we tend to think of the wider community and those less fortunate around this time as well, either through the giving of money, the giving of time, or the donating of previously owned goods.
It's also a time where people spend and buy a lot – when people will get new presents – forming the catalyst for clearing out the old or unwanted goods in the home and driving donations to charity stores such as the Salvos or Vinnies.
"There is also a social norm to support charities and non-profits in our society. We have previously asked people about the expectation to give this kind of support. The results confirmed this expectation exists for many people."
"From the study, over half agreed with an expectation to spend time helping someone in the next three months, and a third expressed agreement with the expectation to give money over the same timeframe."
The two researchers also recently conducted a survey on helping behaviour asking people to share how they felt when they give support. They stress it is important for charities to remind us that they exist and need support. This is called being mentally available so they have a greater chance of being thought of when a giving situation arises.
"Our survey last month of 1500 Australians asked about their helping behaviour and how they felt when they give support," Dr Faulkner says. "On a scale from 0 to 10, 55% reported scores of 9 or 10 for giving to be 'satisfying' and 'pleasant', with over 93%, agreeing with both statements."
"This confirms the 'warm glow' or release of the feel-good hormone oxytocin often documented in literature that can motivate us to help others."
So why not bask in the warm glow of charitable gift-giving this Christmas?