Ending homelessness cycle with dignity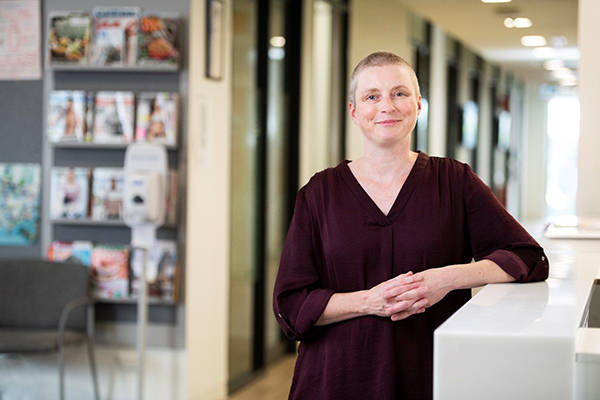 Dr Katia Ferrar
In 2016 the ABS Census determined that on any given night 1 in 200 people in Australia found themselves homeless. In fact, 60 per cent of people 'sleeping rough' were under 35-years-old and 17,845 were children under 12-years-old.
Struck by the unending cycle of poverty and homelessness in her own backyard – driven by her strong sense of social justice and dedication to being an ethical health practitioner – UniSA Academic and Physiotherapist, Dr Katia Ferrar, established the Open Door Health Clinic in 2017.
The aim of the Clinic, which is an initiative between the University of South Australia and The Salvation Army, was to address these alarming numbers and support some of the most vulnerable people in our community by offering free health appointments in a welcoming and non-judgemental environment.
Following the Clinic's initial success, in 2018 it expanded to include legal services and is now known as the Open Door Health Justice Clinic – a ground-breaking service being the first student-led clinic in Australia using the health-justice model.
Now two years later the Clinic is going from strength to strength having provided over $50,000 worth of quality physiotherapy, podiatry and legal services free of charge to adults in crisis or experiencing homelessness in South Australia at its Pirie Street location.
Enterprising Research: Combining health and law to help people in crisis.
"People experiencing homelessness suffer many of the same conditions as the rest of the population, but they also suffer some unique problems," Dr Ferrar says.
"Sleeping rough and homeless people often experience low back and neck pain. Plus, as many don't have appropriate footwear, they can present with toenail issues and injuries to their feet, that can easily develop into larger issues."
The Clinic is dedicated to delivering hands-on quality care to vulnerable individuals to help restore, maintain and promote optimal function across a variety of different areas – with health issues they treat everything from foot and ankle injuries, chronic neck and back pain, joint and muscle injuries, and neurological conditions.
For example, a client may come in seeking treatment for chronic back or neck pain and they can also access free legal advice on issues such as housing eviction or managing welfare payment requirements if they are unable to look for work.
Every week up to nine physio appointments, six podiatry appointments, and five law appointments are available in one afternoon. The Clinic therefore has the capacity to help up to 20 people experiencing disadvantage and homelessness each week, providing services they otherwise would not access.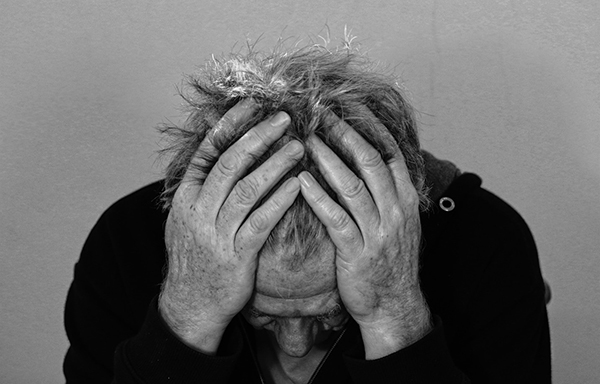 Dr Ferrar and her team have been awarded an Australian Communities Foundation Grant, with support from sub-fund the Wanless Family Fund, to continue the vital work and expand the Clinic with funds going toward linen and consumables, portable treatment beds, specialised client software and laptops, and other services that keep the doors open on this much needed support to Adelaide's most vulnerable.
But evidence indicates that people experiencing homelessness still do not receive the type and quality of care required when they seek out health services in the wider community. In fact, they are routinely judged and not treated with respect.
This leads to a mistrust of health service providers and avoidance of seeking treatment. Unfortunately, this has major impacts on the physical and mental wellbeing of people who are already living in vulnerable circumstances.
This why Dr Ferrar and the Open Door Health Justice Clinic team's work is so important in targeting social inequity by increasing access to desperately needed health and legal services for vulnerable and disadvantaged South Australians.
"People experiencing homelessness face many challenges in accessing health and social services. Even attending a medical appointment in a traditional clinical setting can be daunting," Dr Ferrar says.
"This presents a barrier to people seeking help, so we established the clinic to address an identified need and to help alleviate the cycle of social disadvantage and social problems in a practical way."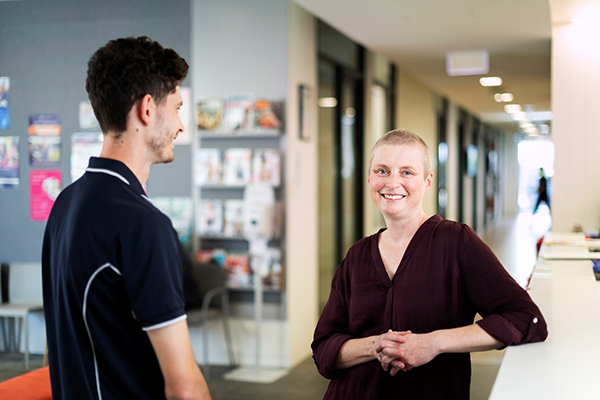 Dr Katia Ferrar at the City West Health and Medical Clinic with Physiotherapy student Blake Palmer
The Clinic's current expansion, aided by the $15,000 Australian Communities Foundation and Wanless Family Fund Grant, will also benefit UniSA undergraduates with the delivery of these high quality, evidence-based services provided by highly skilled students in a safe and welcoming environment, with the provision of a rich and rewarding learning opportunity for these health and law students.
The program has already assisted in the education and training of over 80 UniSA undergraduate students during their degrees who will now go on to provide these services professionally with compassion.
"Our clinic is unique and ground-breaking, being the first wholly student-delivered service in Australia that acknowledges the links between law and health – providing desperately needed services and improving the lives of people experiencing homelessness," Dr Ferrar says.
"This will also ensure the next generation of health and law practitioners are compassionate, socially aware, and able to respond to disadvantage within the community, coming that much closer to ending the cycle of homelessness in South Australia."