Ground-breaking traumatic brain injury study begins at UniSA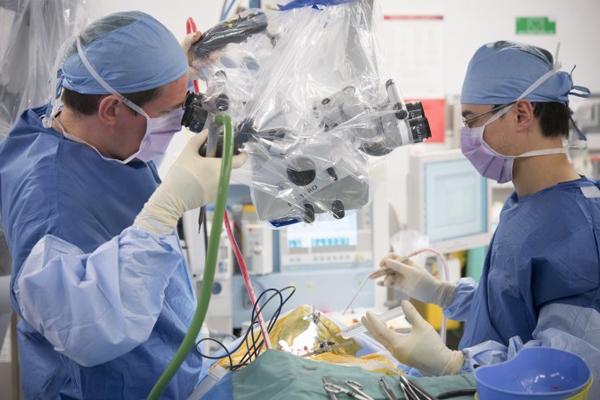 Traumatic brain injuries (TBI) are the leading cause of death and disability in children here in Australia. Yet there is very little knowledge about what makes them so catastrophic for paediatric sufferers, and even less investigations into why and how.
TBIs are startlingly common. They can happen to anyone, at any time, with causes including falls, car accidents, assault, sport or being struck unexpectedly by objects. Children are among the most vulnerable and so is their fragile brain tissue and overactive inflammation responses.
That's why a team of South Australian neuroscientists and neurosurgeons, including UniSA's Dr Frances Corrigan, are teaming up to improve survival and recovery for children with a traumatic brain injury.
Their new research mission, the 'Paediatric Traumatic Brain Injury Project', was made possible thanks to funding from the James & Diana Ramsay Foundation (JDRF) and support from the NeuroSurgical Research Foundation (NRF).
The three-year funded project will test a promising therapeutic agent that could drastically reduce the devastating and irreparable damage in young head injury patients.
Led by UniSA neuroscientist and lecturer in Anatomy, Dr Frances Corrigan, the research will also utilise Australia's only pre-clinical paediatric brain injury model, developed in partnership with Adelaide University.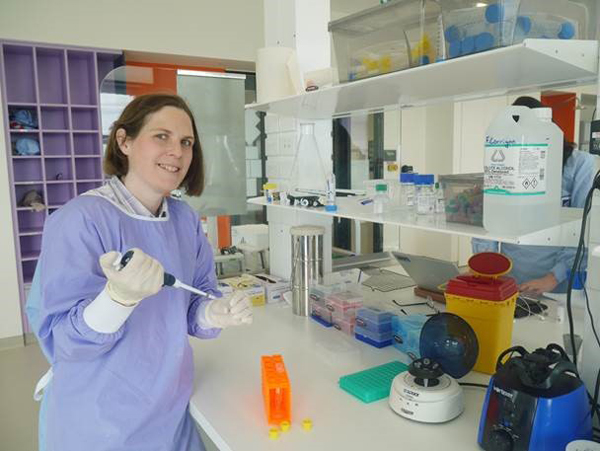 Dr Frances Corrigan in her lab at UniSA's Cancer Research Institute
"Paediatric head injury is a leading cause of death and long-term disability in children in Australia," says Dr Frances Corrigan who will work alongside Adelaide University neuroscientist Associate Professor Renee Turner and Adelaide neurosurgeon Associate Professor Amal Abou-Hamden on the project.
Each year around 3,700 Australian children suffer a head trauma that can lead to a severe brain injury possibly causing death or resulting in long-term disability. The younger the child, the higher the risk.
"Part of the problem is that brain trauma is incredibly complex to treat," says Dr Corrigan. "Particularly in paediatric patients."
"There is a wide difference in how these injuries might present. As trauma to the brain could be caused by a fall, a motor accident or an assault.
"The body's natural response to any injury is to trigger an inflammatory response – we see this with a sprained ankle where it becomes red and swollen. Unfortunately in the brain this swelling, called cerebral oedema, can cause a second assault on delicate brain tissue.
Therefore, as the brain is housed in the rigid confines of the skull, there is no room for the brain to expand causing pressure to build that if not treated quickly and aggressively can cause further injury.
"As much as 60% of paediatric head injury patients' brains are affected by this swelling, but identifying which patients will be at risk of further injury due to this swelling is currently difficult," says Dr Corrigan.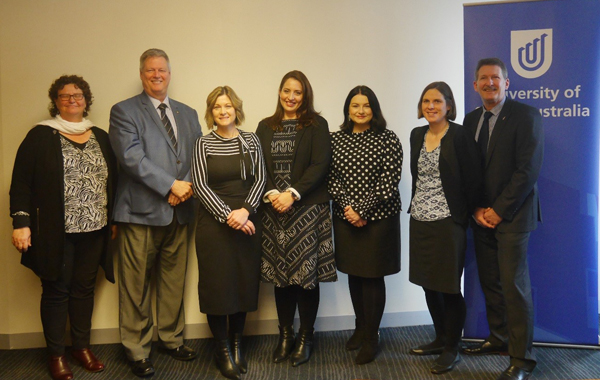 [From left to right] NRF Secretary & Executive Officer Ginta Orchard, NRF President Professor Bob Vink, JDRF Executive Director Kerry de Lorme, Associate Professor Renee Turner, JDRF Grants Manager Kiah Elsworthy, Dr Frances Corrigan, and UniSA Pro Vice Chancellor: Health Sciences Professor Roger Eston at the official project launch, 19 August
"An added difficulty in treating these children is that their brains react very differently to trauma than adult brains, so a lot of the research that has been done in this field may not apply.
"We know that a key inflammatory mediator Substance P is involved in promoting the influx of water into the brain after injury. Children naturally have higher levels of this molecule which could be why we see more swelling in child head injury patients than in adults."
"Using our pre-clinical model we will test if a highly promising therapeutic called an NK1 antagonist, which can stop substance P from binding to its receptor to stop this swelling and improve recovery outcomes."
Through this work the team will also seek molecular markers so children at higher risk of severe brain swelling can be identified for more aggressive treatment sooner in order to promote survival and recovery.
"Each year it is estimated that 10 million people suffer a traumatic brain injury," says Ginta Orchard, NRF Executive Officer. "Around 500,000 of these will be children, ranging from tiny babies to teens."
"Currently there are no therapies to salvage brain tissue and improve the odds that children with severe brain traumas will survive or go on to live without some level of cognitive impairment.
"We are extremely grateful to the James & Diana Ramsay Foundation for understanding the critical nature of this work and partnering with us to improve outcomes for these children."
UniSA Deputy Vice Chancellor Research and Innovation, Professor Simon Beecham says, "Thanks to the $214,500 grant from the James & Diana Ramsay Foundation and the ongoing support of the NeuroSurgical Research Foundation this important work will help save young lives."